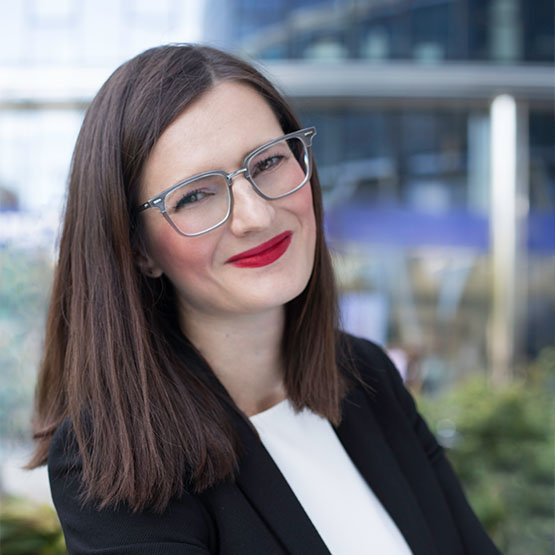 Agnieszka Adamowicz
LEGAL ADVISOR, A PARTNER
Attorney Agnieszka Adamowicz, is a legal adviser, a member of the District Chamber of Legal Advisors in Warsaw. She has 9 years of professional experience.
She specializes in commercial law including real estate law, commercial contracts law and project finance. She gained her experience, among others in the Warsaw branch of Clifford Chance in the real estate and infrastructure team. She started her independent professional activity in 2010.
Attorney Adamowicz has experience in preparing transaction documentation and negotiations regarding the sale of companies and real estate (preliminary, conditional and final agreements, escrow account agreements, guarantee agreements, surety agreements, liability limitation agreements, partnerships, joint-ventures, copyright agreements, trademarks, internet domain rights, etc.).
She has repeatedly carried out due diligence processes of real estate and companies, including those regarding housing, office, warehouse, shopping centers, production plants and wind projects. She advised clients in the development industry on planning and administrative issues, as well as in the commercialization of housing and office projects.
She also deals with broadly understood corporate consultancy, including the establishment and transformation of companies, changes in corporate structure, contribution in kind, etc.
Attorney Agnieszka Adamowicz is fluent in English.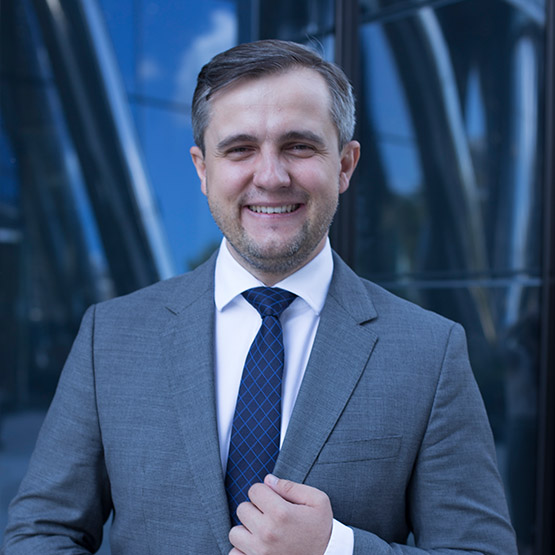 Marcin Wróbel
LEGAL ADVISOR, A PARTNER
Attorney Marcin Wróbel is listed on the list of legal advisers at the District Chamber of Legal Advisors in Warsaw and has over 15 years of professional experience, including 11 years of experience in real estate specialization, corporate services and private equity projects.
From the beginning of his professional career he was also involved in representation or advisory in civil and administrative matters, acting as a proxy in court, administrative, arbitration and mediation proceedings.
Attorney Wróbel also has many years of experience in consultancy in the field of commercial contract law and labor law. In selected projects, he advised on matters related to copyright, bankruptcy law, and issues related to the protection of personal data.
During his professional career he cooperated, among others with Siemiątkowski and Davies law firm, gaining rich experience in servicing clients of the real estate market, private equity as well as court and administrative proceedings.
Attorney Wróbel provides services in Polish and English.